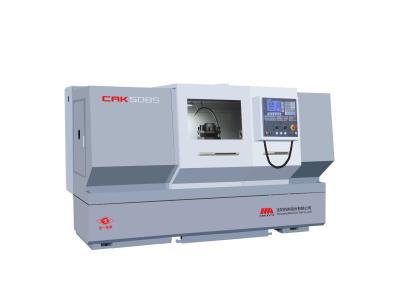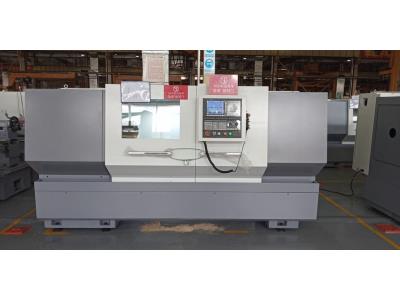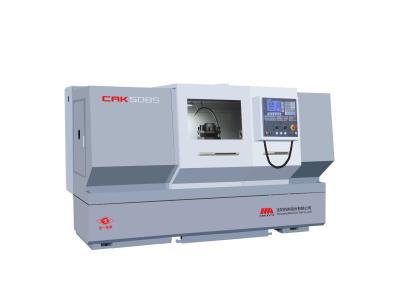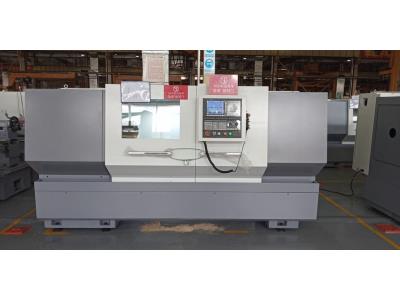 CNC flat-bed lathe

Recommended by CCCME
Product Details

Company Profile
The machine is mainly used for turning various shaft-type workpieces and disc workpieces, cutting all kinds of threads, arcs, cones and internal and external curvic surfaces of gyro-rotors, and it can meet the need of speed while cutting ferrous and non-ferrous metals at high speed. Therefore, the machine is suitable for of gyro-rotor workpieces in high-efficiency, large-batch and high-accuracy machining in the fields of automobile, motorcycle, electronic, aerospace, war industry, etc. The workpieces produced on the machine can be up to the working accuracy of Grade IT6~IT7 and Cp can be up to 1.6
Headstock: The spindle fetures high speed, high rigidity, and high accuracy. high torque machining is handled well, especially by the available powered spindle configurations. Operation is both easy and quiet.

Protection: Internal design optimization yields excellent waterproofing and improved chip removal.
Turret: High reliability, high stiffness, and excellent positioning accuracy.
Chuck: standard chuck is manual, and can offer hydraulic according to the requirement from the user.
Guideway: the flat bed guideways are heat treated and hardened to a depth of 3mm and rating of RC52. The saddle and sliding guide way surfaces are plastic coated for smoothnes and durability.