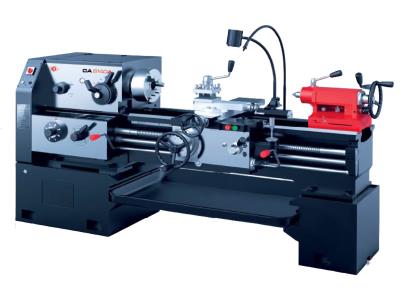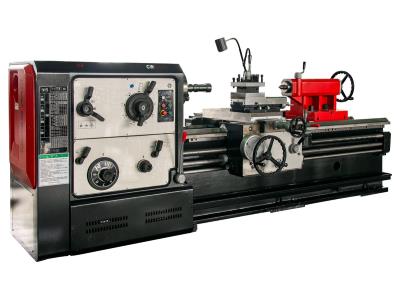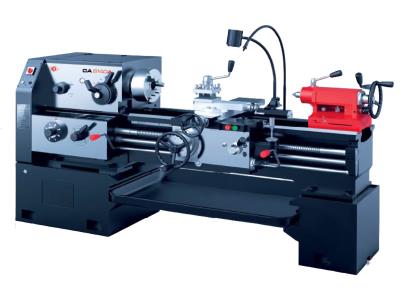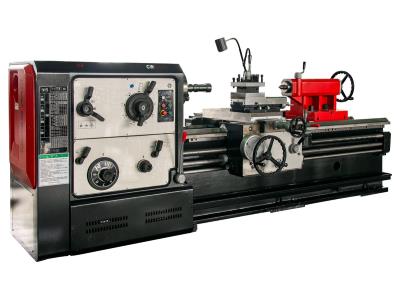 conventional lathe

Recommended by CCCME
Product Details

Company Profile
Lathe is mainly used for a variety of turning of various parts' inner or outside cylindrical surface, taper surface as well as other rotating surface, end face ,a nd metric thread, inch thread, moudules thread, diametral pitch thread. the lathe is also used ofr broaching oil groove, key slot etc, has exported to more than 30 countries and areas located in Europe, American, Oceania, Africa and Asia.
Ergonomic design: Simple and easy to sue, the lathe reduces operator fatigue while maximizing productivity.

Imperial and metric threaing, modulus and diametric theading, inside and outside cylindrical turning, tapers and grooves.
External lubrication controls leadstock temperature, spindle forward speed ranges. The high rigidity spindle offers a large torque.
Wide guideways that have been ground and hardened to Rc52, high rigidity is guaranteed. Chip removal is likewise effortless.
Slide carriage easily operated, the slide carriage comes with a fafety clutch to avoid overload cutting and thereby prolong tool life. The carriage hand wheel has an at-speed release function for operator safety.